Men With Coconuts are thrilled to welcome back one of the world's foremost improv teachers to Edinburgh in November 2016.
Dave Razowsky will lead a weekend improv intensive Saturday November 19th - Sunday November 20th.
To book, please email contact@menwithcoconuts.com and payment instructions will be sent to you.
Saturday November 19th - Sunday November 20th
11am - 5pm
£135
To book, please email contact@menwithcoconuts.com and payment instructions will be sent to you.
Viewpoints Elements
While teaching for Chicago's Steppenwolf Theatre School, Second City veteran David Razowsky was exposed to--and inspired by--the power of Anne Bogart and Tina Landau's Viewpoints training, and immediately saw how the tools of Viewpoints play in improv theatre.
Razowsky's two-day master class will focus the actor to spontaneously respond through compulsion rather than what choice is "right or wrong." The actor will learn the power of working from impulse and true-play in the present moment. Prepare to see your craft in a new light, prepare to see with new eyes, and prepare to be rejuvenated!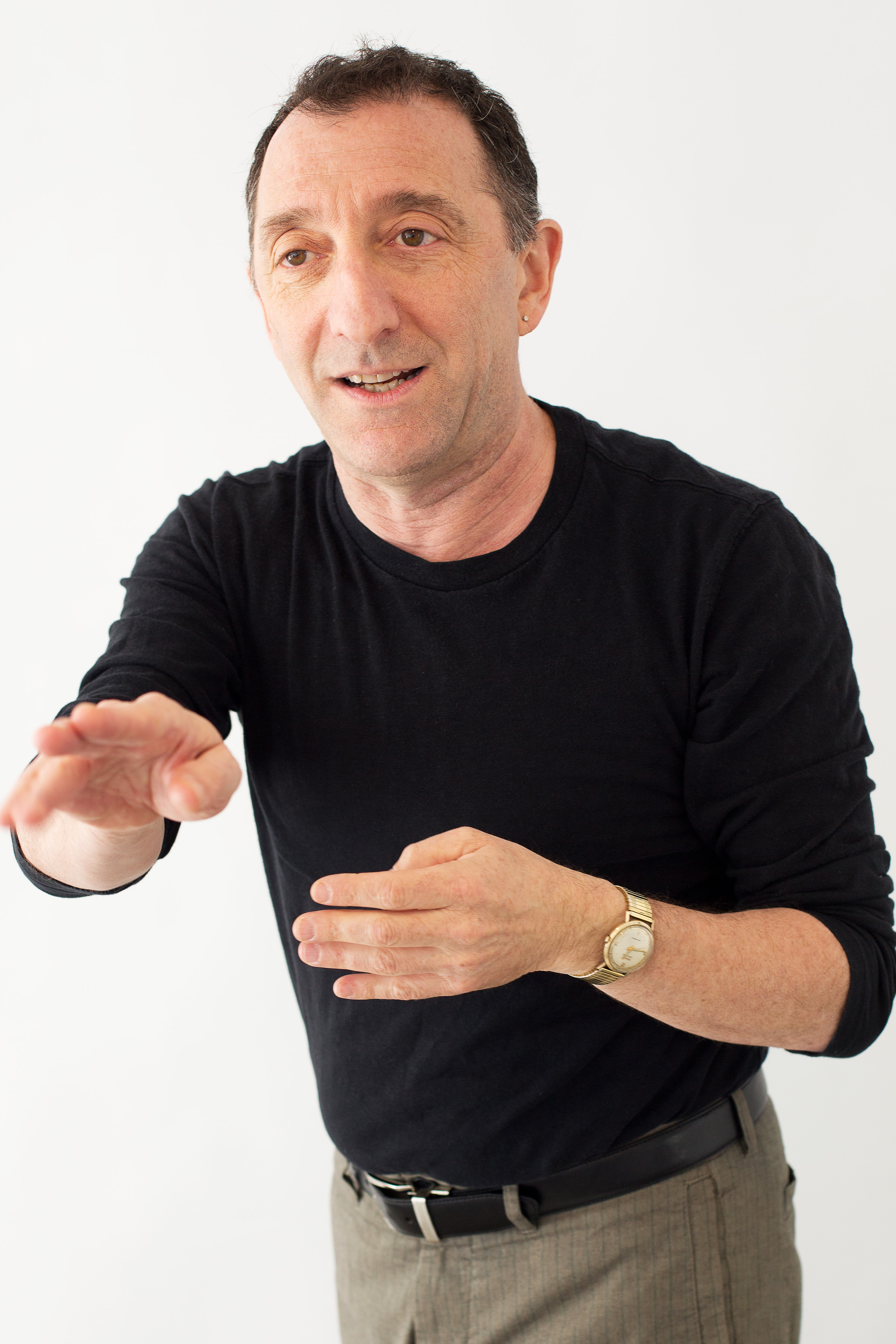 DAVID RAZOWSKY IS THE RESPECTED FORMER ARTISTIC DIRECTOR OF THE SECOND CITY LOS ANGELES.
AS A PERFORMER AT SECOND CITY HE WORKED WITH STEVE CARREL, STEPHEN COLBERT, RACHEL DRATCH, AND CHRIS FARLEY, AMONG OTHERS.
David has directed Second City in Chicago, Los Angeles, Detroit, and The Second City National Touring Company.
David is a consultant for Dreamworks and a member of the Reduced Shakespeare Company.
He is a co-founder of The Annoyance Theatre, has written for The Simpsons Comic, and was commissioned to write a film treatment for The Simpsons' creator Matt Groening.
David is the voice of Dixon, the world's coolest adult, in ABC's animated series The Weekenders, and has appeared on Spin City, Roseanne, and Late Night with David Letterman
Room 5.18
st Margaret's house (formerly "the arts complex")
151 London road
edinburgh
eh7 6ae
"David taught me to overcome my fear of failure which opened me up to a whole new world of possibilities." - Kari Finn
"I love your very loving, nonjudgmental, and uber encouraging teaching style. Your workshops gave me the nudge I needed to move forward." - Lisa Akroush
"'Lose that which no longer serves you,' and 'Be the Santa of Now Town.' I remember leaving your class thinking, 'I want to worship at the church of Dave Razowsky'!!! Spending anytime with Razowsky, be it in a class, workshop or drop-in, will have a profound impact on the way you see & understand improv. You will definitely have those 'Ah Hah' moments." - Michael Morales
"Dave's teaching has given me a sense of fearlessness, not only in improvising, but one that reaches, remarkably, into my life's biggest picture. Invaluable." - Nikki Turner
"David empowers you to relish the life you create onstage. I will employ the work from the workshop in not just improv, but in dramatic acting, writing, and even music. The classes not only speak to you as a performer, but as a person. The philosophy of David's method of improvisation can really help you adjust yourself as an individual, not just a performer." - Robert Slack
"David's teaching is truly transformative. His approach is thoughtful, while his technique compels you to find the truth in every moment, and express it without fear of failure." - Anonymous
"I didn't think David would change how I see the world, but he did. I am now more aware of the present and how I feel." - Anonymous
Want to book an improvisation comedy workshop for your business, event or charity? Please email contact@menwithcoconuts.com for more details!